Retail Shop Window Cleaning
The amount of time it takes an untrained employee to do it with dismal results will be frustrating for the business owner and the staff! We want you doing what you do best, and not ever having to worry about the image you portray to the public.
We make it easy for you:
All staff are uniformed, professionaly trained, and insured
We always detail frames and ledges!
No contracts to sign - just a handshake agreement
We use 100% scratch free shop window cleaning techniques
We can clean outside of regular business hours
Fixed price written quotes with No Extras!
Detailed monthly invoices
A schedule to suit you
We can arrange for one-off detailed cleans, weekly, fortnightly, monthly or any other regular shopfront window cleaning schedule. Our schedules are computerised so that we're there as expected each and every time. Let us show how we can save you time and hassle with our retail shop window cleaning service in Sydney.
What to Expect
All of our shopfront window cleaning specialists are uniformed, trained professionals. From shopping centers to the smallest shopfront, every job is approached with the same care. We don't miss a thing. Every corner, every edge, every last inch of your retail windows get our attention. Next to our uncompromising dedication to detail, is our safety record, which is as flawless as our cleaned windows.
Our Promise to You
At the heart of everything we do is an understanding that you are inviting us onto your property to work for you in an efficient and professional manner. We value the trust you place in us to deliver what we say and to look after your property. We stand behind our work. If we ever overlook something, or you are unhappy for any reason, simply give us a call and we'll make it right, at our expense.
Flexible Schedules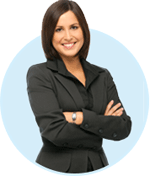 It is our goal to set a schedule for you that keeps your business looking fresh, clean and inviting!

We provide fast written quotes via email so you don't have to wait around for us to visit your commercial premise. Working 6 days per week we generally clean your premises before opening hours or in periods of low customer traffic to mitigate the impact on your customers.

Our schedules are computer routed and kept like clockwork. You can count on us to be there as expected!
Easy Invoicing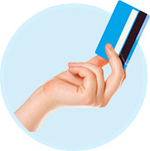 Although we believe we provide the most professional shop window cleaning service in Sydney, 75% of our surveyed customers rate our pricing as Cheap - Average.

We provide simple, easy to read quotes, and even easier monthly invoicing with 7 day terms. Forget the inconvenience of having to fork out cash every week (unless you prefer that of course!)
3-Point Re-clean Guarantee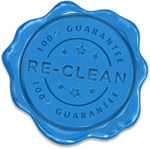 You can be sure that by using a 1300 SQUEEGEE Pros professional shop window cleaner, you are using the best. Our professional window cleaners are comprehensively trained, fully insured, and work to our strict operating standards

And to back it up, if your window cleaner hasn't delivered what was promised at the time of your quote, simply call us within 24 hours and we'll come back and make it right, at our expense - as per our 3-Point Re-clean Guarantee.
Freqently Asked Questions
Why should I hire a window cleaner when my staff can do it?
The amount of time it takes an untrained employee to do it with dismal results will be frustrating for you and your staff!
Do I have to sign a contract?
No, we do not require contracts. You need your windows cleaned, we're in business to provide window cleaning services better than anyone else. We simply do the right thing, and trust that you will as well. Contracts have a habit of protecting substandard business relationships.
What sort of intervals should my windows be cleaned at?
If you have a shopfront, usually we recommend cleaning your exterior windows every two weeks. If it's an office, then every four weeks might be more appropriate. If you have a restaurant or cafe, then every week, inside and out is usually encouraged.
Your price is higher/lower than other window cleaners. How will I benefit in switching?
You've probably already reconciled that reliability, looking professional in front of your customers, being conveniently invoiced, and getting what was promised actually done is worth changing for...staying with what you have is more risky if you're already dissatisfied.
What if it rains?
We try to maintain the balance between our standards of punctuality and your need for flexibility. If we feel your shopfront windows will be impacted by the rain we will re-schedule you for the next available route time, so that your glass stays cleaner for longer. Of course, we will always let you know if we envisage a change to your regular schedule time due to the weather.
Areas We Service
We professionaly enhance your image in the following areas of Sydney;