Our Certificate of Insurance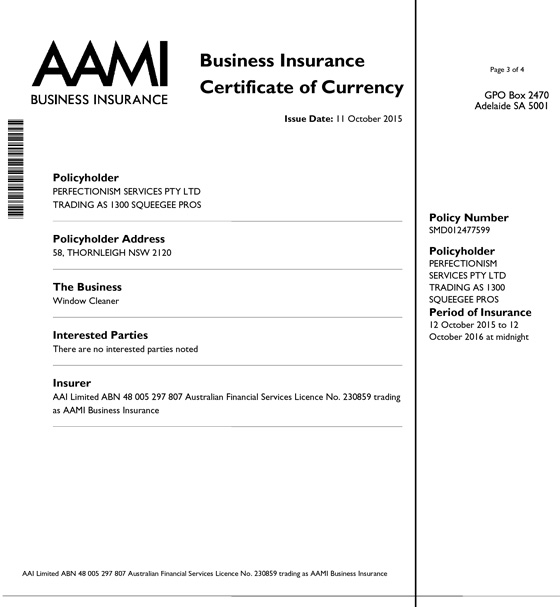 Not all window and gutter cleaners are the same. Ensure you choose a service provider who is professionally trained, and importantly, is insured to cover any accidental damage to your property.
Policy Number
Liability Cover
Public Liability - $5,000,000
Product Liability - $5,000,000
Pollution - $5,000,000
Property in Care - $250,000
Date of Currency
Last Updated - 23.10.2015
Limitations
We are not covered for any works undertaken using abseiling equipment, or on the exterior of a building at heights of more than 3 storeys or 10 metres high above ground level.