Employment Opportunities - Become a Squeegee Pro!
Our aim is to build a brand known for delivering what we promise, a high quality, high value service, delivered by intelligent people. We're not a low cost provider...the race to the bottom is hardly one that creates an environment conducive to meeting everyone's needs. The client rarely wins, the people who provide the service surely don't, and the business can only win that game for a short period of time. We're always open to talking with people looking for a chance, who relate to our values.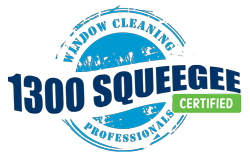 Our window cleaning crew members are made up of hard working, enthusiastic people who value immensley the satisfaction of seeing customers happy. We actually brighten our customer's day.
No doubt you enjoy working directly for proud home owners, working with their hands, working both inside and out, and being physically active. By the end of each day they will have had at least a handful of compliments praising them as a person and their work as well.
You'll work for a management team that encourages and supports its staff to better themselves however they feel they need to. We provide initial induction training, ongoing training, and access to all the tools and equipment you need. We provide ongoing marketing and operational support whilst cultivating and managing leads and client relationships.
As a member of our tightly knit crew you must meet and adhere to our stringent operational standards and customer management procedures. If you are motivated by a job well done, are articulate, and enjoy working outdoors, then why not contact us to have a confidential discussion.