Professional Window Cleaning
There are lots of hard working window cleaning professionals in Sydney. They're decent people, they do good work, and they offer guarantee's, like the rest of us. So why do I customers recommend us so highly? Put simply, we believe in good old fashioned service, and we value our reputation more than anyone, so we're committed to doing a professional job and delivering what we promise. This means you get professional service with a smile, at a fair price. We specialise in residential window cleaning, retail shopfront window cleaning, gutter cleaning, and solar panel cleaning.
We Make It Easy
Finding a truly professional window cleaning service can be a stressful experience, you want someone that's honest and trustworthy, who shows up when they say they will, and who respects your home and privacy. That's us. We're locals who are driven to provide simply great service, we wear smart uniforms, and we wear special booties when inside your home. And, we back everything up with a simple 3-Point Re-clean Guarantee.
Still need convincing? Learn the 7 reasons why our customers call us the most Professional Window Cleaning Service in Sydney.
Flexible Booking Times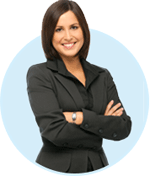 We want to save you time so that you can spend it doing the things you love with the people that count the most. That's why we make it easy to organise your window cleaning.

We provide fast written quotes via email so you don't have to wait around for us to visit your home or business. Working 6 days per week and generally working in teams of two, we get the job done in half the time of a sole window cleaner, leaving you free to spend your day how you please. And when you make your booking you can choose from the available days and times that suit you most.
Budget Friendly Payment Methods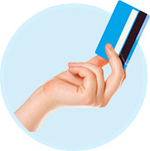 Although we believe we provide the most professional window cleaning service in Sydney, 79.8% of our surveyed customers rate our pricing as Cheap - Average.

We provide simple, clear written quotes and only ever ask you to pay for your service upon completion, when you're satisfied the job meets our high standards. For new customers you can conveniently pay using Cash, Cheque, or Credit Card. Our regular customers are welcome to pay via bank transfer within 7 days of the service.
No Risk 3-Point Re-clean Guarantee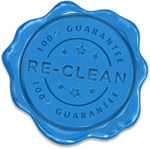 You can be sure that by using a 1300 SQUEEGEE Pros window cleaner, you are using the best. Our professional window cleaners are comprehensively trained, fully insured, and work to our strict operating standards

And to back it up, if your window cleaner hasn't delivered what was promised at the time of your quote, simply call us within 24 hours and we'll come back and make it right, at our expense - as per our 3-Point Re-clean Guarantee.

Residential Window Cleaning
For the proud home owner in Sydney we provide a high quality professional window cleaning service, without mess, that's guaranteed. We conveniently operate 6 days a week.
Written quotes with No hidden extras
Window tracks cleaned
Window sills cleaned
Get a Quote
Retail Shop Window
Cleaning
Do first impressions count? Having your retail windows clean says volumes about your brand. Our Sydney retail window cleaning customers rely us to keep their business sparkling, saving them time and hassle.
No contracts required
Flexible window cleaning schedules
Out of hours window cleaning available
Get a Quote
Solar Panel
Cleaning
Solar panels that become dirty due to mineral deposits from rain, bird droppings, and other airborne pollutants may lose up to 25% of their solar energy output.

Commercial Window Cleaning
From retail shop fronts to child care centres and offices, we provide once off cleans and regular window cleaning that works within your budget and time constraints.
What to Expect
After a few simple questions we can either provide you with an immediate quote for the job or confirm a time to visit your premise and provide a written, fixed price quote.
All quotes are fixed price and are provided in writing via email.
We email you a confirmation of your preferred booking date and time.
Residential customers receive a text message at the evening prior as a friendly reminder that your cleaning is scheduled to begin the next day.
Our Service Difference
We conveniently operate 6 days a week.
We wear shoe covers and use drop sheets when inside your home.
All quotes are fixed price and provided in writing via email.
We are fully insured and trained professionals.
Your property and possessions are covered by our $5,000,000 liability policy.
We ensure that you inspect the work carried out prior to completion of the job.
All payments are made only at the completion of the job.
Benefits of Professional Window Cleaning
Having your windows and glass professionaly cleaned provides benefits beyond the obvious advanatges of a better view, and more time to do what's important to you. Over time, the minerals in water from sprinklers, hoses and general rain, and the oxidation from metal frames and screens, can permeate the glass (as glass is actually porous) and cause degradation. This leaves your glass looking frosty and ruins your view.
Regular window cleaning with 1300 Squeegee Pros can help prevent the degradation of your residential and/or commercial windows while providing clean and crisp views, both inside and out.